Hearing Aid Costs & Payment Options
Once you've decided you need a hearing aid the next question most people ask themselves is, "What is it going to cost and how am I going to pay for it?"
To help you, we've mapped out information on pricing and payment options.
About Hearing Aid Prices
First, before anyone can tell you the right way to improve your hearing, you're going to need a hearing test to determine the type and degree of hearing loss you have.
Second, the type of hearing loss you are experiencing and the degree of hearing loss you suffer from will play a role in which option we recommend.
Third, picking the right hearing enhancement device or hearing aid depends on how you plan to use it.
If you just want to hear your TV better, you may be surprised at how little it could cost.
If you want a hearing aid that filters out background noise, so you can be part of the conversation at a busy restaurant or family gathering, you're going to need a more sophisticated device. Of course, the more different situations you use your hearing aid in, the more value it will provide. Sure, you may pay a bit more to get all the functions you want, but you'll enjoy life a lot more too.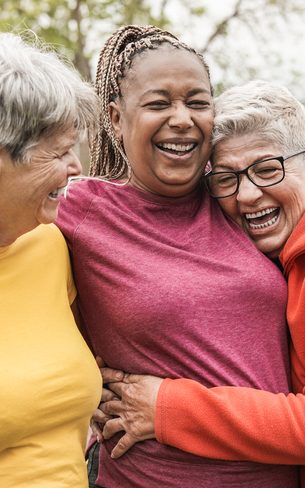 Prices for hearing enhancement devices have a big range. What's affordable depends on both the price and the value it provides. The bottom line is, you get what you pay for. A cheap pair might be easier on your wallet, but not really help you hear better. An expensive pair might be more power than you need. Before you worry about the price, the first thing to do is have a hearing test to find out exactly what kind of hearing loss you may or may not have. Once we have that knowledge, we can work with you to make sure you get the very best results that are the most affordable to you.
What's the Best Way to Pay for Your Hearing Aids?
We're dedicated to helping our clients in Warren and Dearborn, MI find the right hearing aids at affordable prices. In addition to offering a wide variety of affordable hearing aids, we accept credit cards, insurance, and financing options. Let us help you find the best payment option to suit your personal needs.
You have the right to receive a Good Faith Estimate explaining how much your medical care will cost. Find out more about your rights.
Using Insurance To Pay For Hearing Aids
If you have health insurance, the first thing to do is to check to see if you are covered. We accept insurance from many companies. The best way to be certain is to call us, so we can verify whether your insurance will cover your purchase.
Hearing Benefits are administered in one of two ways:
First Party Benefits
Insurance for Major Medical includes Hearing Benefits in your basic plan. This means that the medical administrator is billing your insurance company directly for your hearing services.
Third Party Benefits
Insurance company contracts with a third party source in order to administer benefits. Companies that could be contracted with your insurance carrier include (but are not limited to) TruHearing, Nations Benefits, HearUSA, Your Hearing Network, GLPN, AudioNet, Start Hearing and United Health Hearing. You'll need to consult your health care plan to see how your benefits are set up. Some plans require you to only go to a clinic or Audiologists that is in network with your insurance company.
Not all clinics have an Audiologist on staff and if you are a Medicare insurance plan member you must see a Medicare doctor only if you intend to use your insurance benefits for a hearing test. More specifically our Audiologists are all Medicare doctors. Some clinics do not employ Audiologists. It is important to check because you may not have benefits if you go to a clinic that sets you up with an appointment with a provider that is not an Audiologist. There are different levels of audiology degrees as well. There is a Doctor of Audiology (AuD.) and a Master of Audiology. It is important to know what level of service is available for you.
Ear Center Audiology participates in insurance plans and Third-Party Benefits companies listed below. We are in network with two Michigan Medicaid plans because they contract out to a third party administrator as outlined in the example(s) described. For more information read our INSURANCE 101 Documentation.
Insurances Accepted
AARP – ALL PLANS (HEAR USA)
AETNA – ALL PLANS EXCEPT MEDICAID (TRUHEARING)
BCBSM – ALL PLANS EXCEPT MEDICAID (TRUHEARING)
BCN – ALL PLANS EXCEPT MEDICAID (TRUHEARING)
CIGNA – ALL PLANS EXCEPT MEDICAID (TRUHEARING)
GLPN – THIRD PARTY 
HAP – (NATIONS BENEFITS)
HEAR USA – THIRD PARTY
HUMANA – (TRUHEARING AND NATIONSBENEFIT)
MEDICARE – PART B
MERIDIAN COMPLETE – (AUDIONET)**
MICHIGAN COMPLETE – (AUDIONET)**
PRIORITY HEALTH – (TRUHEARING)
START HEARING – THIRD PARTY
UNITED HEALTH CARE &  UNITED HEALTH HEARING (NON- MEDICAID PLANS) 
YOUR HEARING NETWORK – THIRD PARTY
Let us spend the time on hold and see if you already have any hearing aid benefits. You pay for your insurance, let us help get the most out of it! Call or text us today.
Using Your Credit Card To Pay For Hearing Aids
We accept all major credit cards, which provide you with a quick and easy way to pay for your hearing aids.
Hearing Aid Financing
CareCredit®
We accept CareCredit, a credit card for health-related expenses, including hearing services, hearing tests and hearing aids. CareCredit allows you to pay for expenses not covered by health insurance using special financing.
Find out more at carecredit.com.
We Want You to Be Thrilled
We understand hearing aids are an investment, so we want to make sure you are absolutely thrilled with your purchase. We stand behind every device we sell and will be there for you every step of the way.
See our follow-up and maintenance page for more information on how we help you care for your hearing aids for the long haul.