Hear More. Be Happy.
Imagine a world without sound, or only garbled sounds. You'd miss a lot! Imagine what you'd miss hanging out with friends, having dinner with your family, playing with your kids or grandkids—even hearing the birds in your yard.
This is why we do what we do. We are fully committed to helping you improve your hearing and get the most out of every day of life.
Hearing plays such a crucial role in your overall well-being – from helping to prevent dementia to keeping you connected to your family. We are dedicated to restoring your ability to hear. Meet Ear Center Audiology's team.
Why Choose Us
It seems that everyone these days is selling hearing aids. While you might be able to purchase devices on the internet or at big box stores, you'll be missing out on the personal touch that only smaller clinics can provide.
We didn't start our business to become hearing aid salespeople. We're hearing aid specialists. That means our focus is on making sure you get exactly what you need to hear the most sounds, in a way that fits your budget and lifestyle.
We accept all major insurances including Aetna, AudioNet America (Chrysler – Ford – GM UAW & more), Blue Cross Blue Shield, Blue Care Network, HAP, Medicare Advantage, United Healthcare, and more. For more information read our INSURANCE 101 Documentation. We also offer 12 months of interest-free financing, and work with discount programs to ensure that our patients not only receive the best care, but the best price as well!
Meet the Audiologists at Ear Center Audiology
The Doctors of Audiology and experienced, friendly staff at Ear Center Audiology have dedicated themselves to helping the hearing-impaired community for over 25 years. Our focus is exceptional personalized hearing care and patient satisfaction.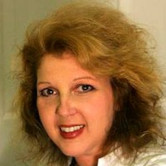 Kelly Zilli, Au.D.
Doctor of Audiology, President, owner
Dr. Kelly Zilli brings 30 years of experience and dedication to offices serving Wayne and Macomb counties.
She has completed a Doctorate in Audiology through Central Michigan University, holds a certificate of clinical competency from the American Speech-Language and Hearing Association, and is licensed by the State of Michigan.
Dr. Zilli services the community by holding free hearing health luncheons in the area on a regular basis, talks at senior citizen meetings, in-home visits to the disabled, and weekly visits to several senior retirement communities in the area. She lives in Grosse Pointe and is married with two children.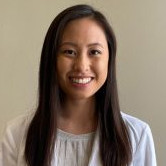 Malina Xiong, Au.D.
Director of Audiology
Malina Xiong completed her Doctorate of Audiology degree at Wayne State University and her Bachelor of Science at Indiana University.
She completed her fourth year externship at an audiology private practice in the northern Chicago suburbs and is a Fellow of the American Academy of Audiology. With extensive clinical training at Henry Ford Hospital System, ENT facilities, and private practices, Dr. Xiong displays a passion for helping patients improve their hearing.
During her free time, she enjoys spending time trying new restaurants and exploring nature parks with her fiancé.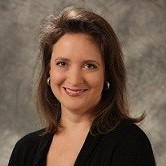 Sharon English, Au.D., CCC-A
Doctor of Audiology
Dr. Sharon English received her Masters Degree in Audiology from Western Michigan University in 1991 and her Doctorate of Audiology from Central Michigan University in 2008.
She holds a certificate of clinical competency from the American Speech-Language and Hearing Association, is licensed by the State of Michigan, and a member of the American Academy of Audiology. Dr. English has over 20 years experience helping the hearing impaired in southeast Michigan. She specializes in Pediatric Audiology and Vestibular Testing.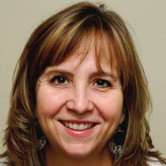 Kathy Weise, L.H.A.D.
LICENSED HEARING AID DEALER
Kathy has a Bachelors of Science degree in Audiology and Speech Pathology from Western Michigan University, and is a certified Hearing Instrument Specialist.
She has dedicated the last 30 years to helping the hearing impaired in the Detroit-Metro area. Kathy visits many senior resident facilities in the Dearborn area on a weekly basis.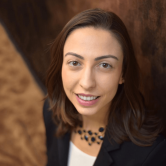 Juliana Basani, L.H.A.D.
LICENSED HEARING AID DEALER
Juliana Basani received her Bachelors of Science degree in Audiology and Speech Pathology in 2006 from Pontifical Catholic University of Sao Paulo, a prestigious university in Brazil.
She then completed additional Post graduate studies in Public Health and Clinical Audiology. Between 2006 and 2017, Juliana had been working as an Audiologist in some of the most renowned hospitals and clinics in the country, as well as ran her own practice.
In 2017 Juliana and her husband moved to the United States after he was promoted to a position in Michigan. Juliana, her husband and their dog, Nikko, were excited to move here and immerse themselves in the new culture. Juliana joined our practice in August of 2019 as a Hearing Instrument Specialist, bringing with her 14 years of experience in the field of Audiology.​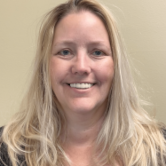 Lissa Fradet
Director of operations
Lissa joined Ear Center Audiology in December of 2018. She has become a valuable asset to the team and the company.
She brings with her 27 years in finance and mortgage industry experience. She directs the billing department, office staff and all other administrative duties under the owner of the practice, Dr. Kelly A. Zilli, Au.D.
Lissa's role as Director of Operations has been a rolling upward promotion of duties as the healthcare industry and hearing care industry has evolved over the past three years. During her free time she spends time with her daughter and her dog, Lily.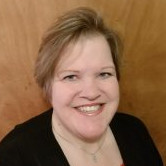 Sandy Stephens
Patient care coordinator
Sandy has been our Patient Care Coordinator at our Dearborn office for several years, helping our patients move seamlessly through their appointment process.
Sandy understands the struggles of hearing loss and greets new and existing patients with appreciation and compassion.